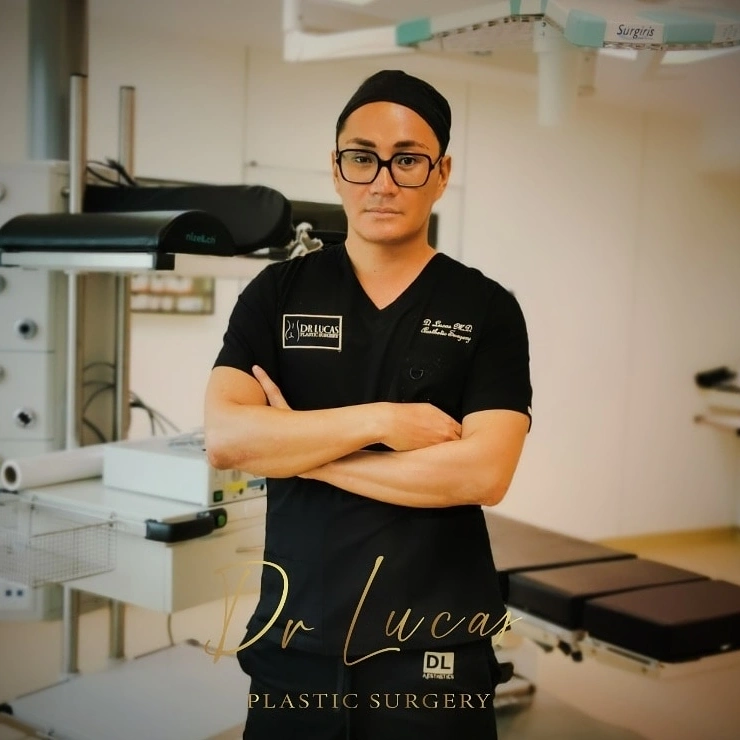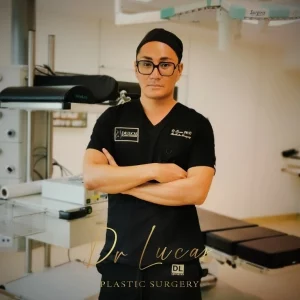 Biography
Born in Seoul (the world capital of cosmetic surgery), trained mainly at the CHUV (University Hospital of Lausanne, 9th best hospital in the world in 2019) and former Head of University Clinic, Dr. Lucas is a graduate of the federal title FMH in reconstructive and aesthetic surgery and the European diploma EBOPRAS in reconstructive and aesthetic surgery.
After studying medicine and training in general surgery (Valais, Neuchâtel), Dr. Lucas worked in hand surgery at the prestigious Clinique de Longeraie in Lausanne and then at the CHUV hand center. He then continued his training in plastic and aesthetic surgery at the CHUV and obtained the federal and European diplomas in plastic surgery as well as numerous university diplomas, before finally being appointed University Chief Resident at CHUV.
He completed his training in cosmetic surgery in leading clinics around the world: Paris, Lyon, Monaco, Seoul, Bangkok and Dubai, and finally settled in Geneva to practice cosmetic surgery of the face, breasts, body and private parts as well as aesthetic medicine. He is also accredited (RCC concordat number) to work with health insurances for reconstructive surgery cases.
Ambidextrous, passionate about cosmetic surgery, he regularly updates himself on the latest recommendations and trends from the international ISAPS and Korean KCCS cosmetic surgery societies, of which he is a member.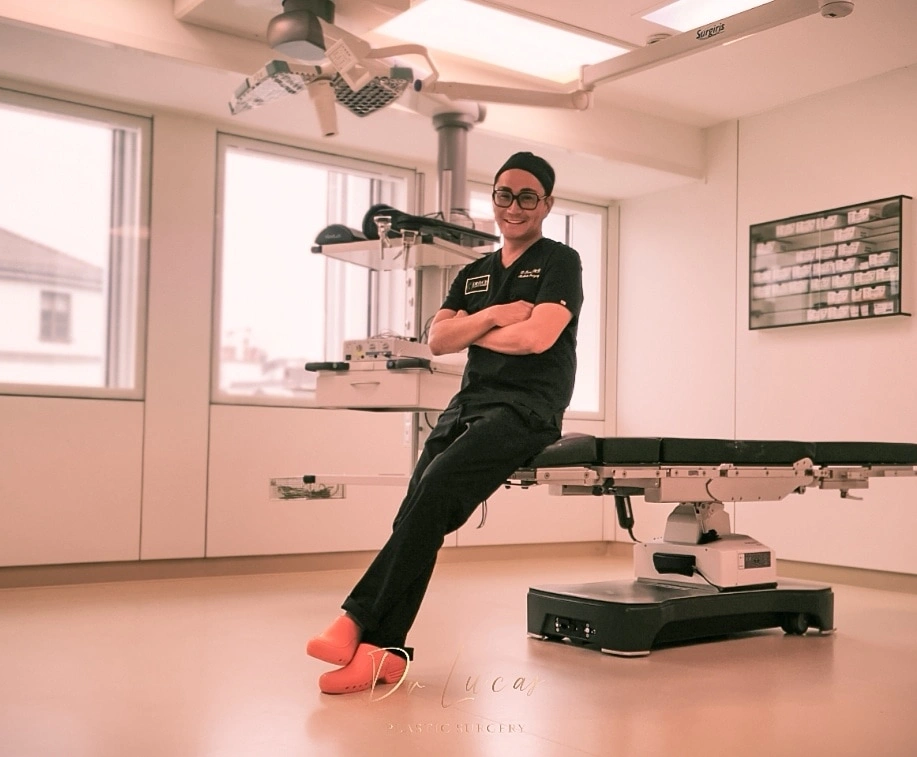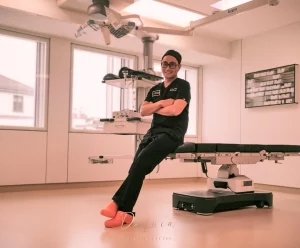 My philosophy
"I am as interested in non-invasive aesthetic medicine as I am in aesthetic surgery, with a constant concern to choose or combine the technique(s) with the greatest longevity of results and the shortest possible period of social eviction, adapted to your social and professional life. I will try to accompany you with tact, measure, listening and patience in your aesthetic project by putting all my knowledge at your disposal and by sharing with you my vision as an artist and aesthetic surgeon.
I use only products or materials that are authorized in Switzerland, that comply with European standards and Swissmedic, and I operate exclusively in operating rooms that are recognized at the federal level by the FMH and at the cantonal level by the cantonal doctor.
During each consultation, I strive to make you understand the principles of the treatment, its consequences, its stakes and its limits in order to actively include you in your aesthetic project, which will have for objective to restore a symbiosis between your physique and your personality and to reveal your inner beauty through these physical changes. I sincerely believe that achieving harmony between the inside and the outside of oneself allows us to be happier, more self-confident and all this will be felt in our sentimental, social and professional life.
I chose cosmetic surgery at the beginning of my medical studies for its multiple and complete aspects: technical, intellectual, scientific, artistic and psychological. Making a patient happy and more confident is the essence of my profession.