Ideal anatomy and proportions: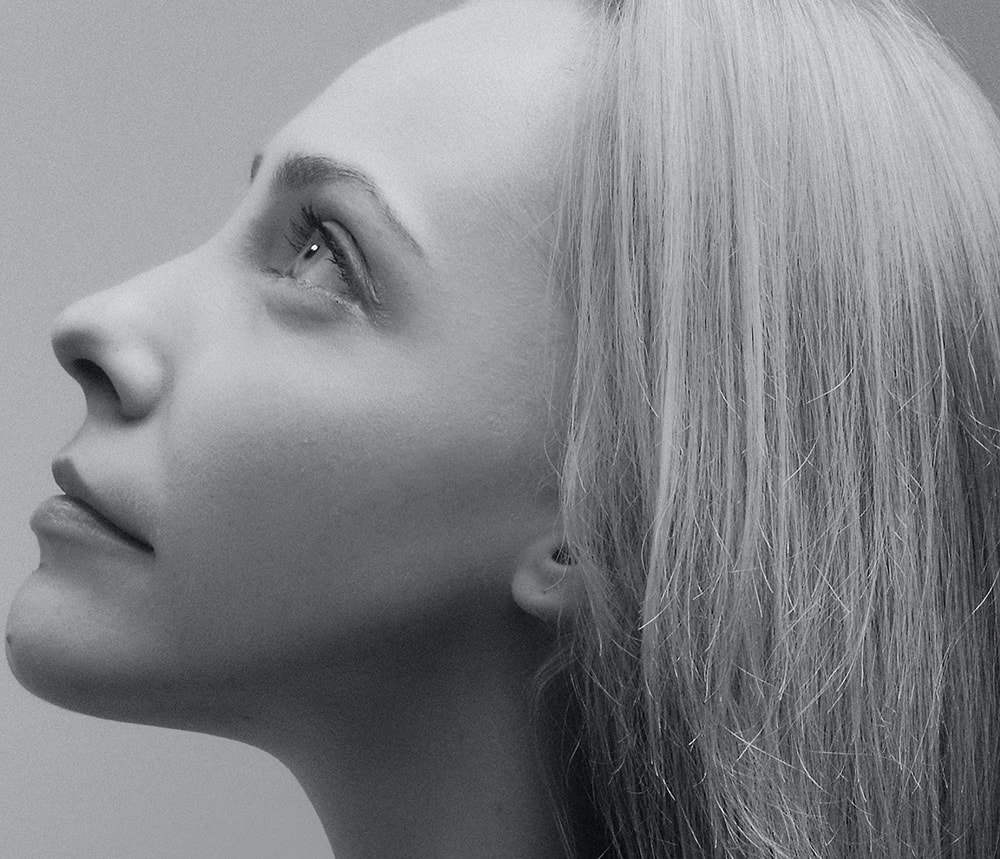 The ideal cervicofacial angle is close to 105-120°), a criterion of a young neck. It can close with the appearance of excess fat or excess skin. Excess skin is often best treated by a neck lift, while excess fat can be treated by Kybella ® injections if it is moderate or by liposuction if it is significant.
Principle of action: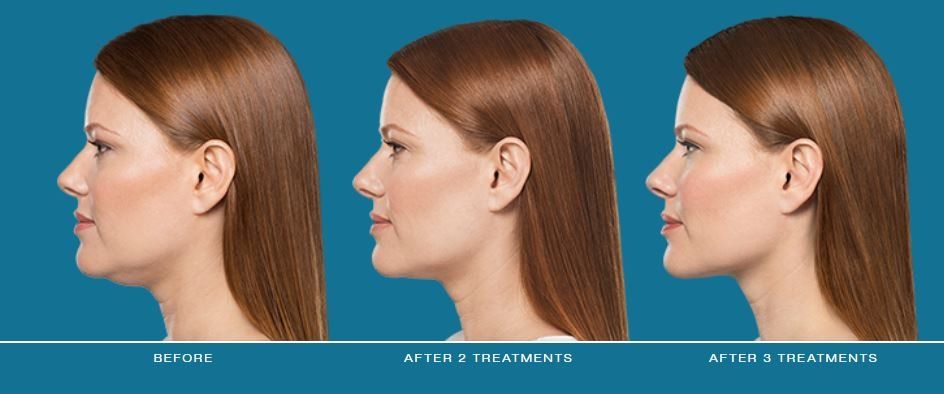 Kybella ® (deoxycholic acid) helps to melt the fat under the chin. This substance is naturally present in the body: it is secreted by the stomach and its role is to facilitate the digestive absorption of fat. If it is injected in the form of Kybella ®, it causes adipocyte lysis, the body cells containing the fat. In general, 1 to 3 treatments spaced 1 month apart are necessary. It can be used on the double chin (classic indication) but also on the body.
Technique :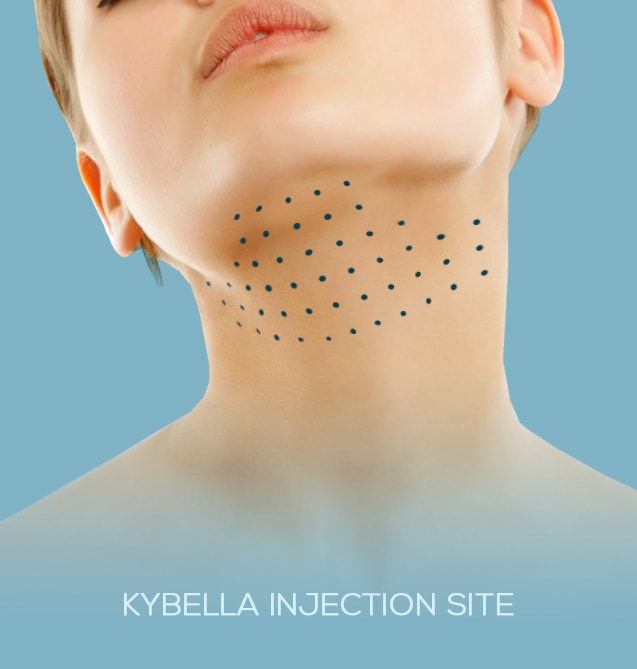 The procedure lasts about 30 minutes: it consists in injecting Kybella ® into the fat of the neck with a small needle similar to the one used for Botox ®. We first apply an anesthetic cream for 30 minutes to numb the skin, so that the injections are painless.
Results :
Time frame for final results: After 1-3 days of social avoidance (redness, moderate swelling), results can be seen in 3 – 6 weeks
Longevity of results: definitive, if weight is kept stable
Before injection:
Stop smoking at least 2 weeks before surgery
Do not take Aspirin 10 days before surgery, inform Dr. Lucas of any anticoagulant medication (Sintrom, Coumadin, Eliquis, etc.) in order to arrange for its discontinuation or replacement.
Take Arnica capsules 5 times a day for 5 days before surgery if you are prone to hematoma
Contraindications: pregnancy, breastfeeding, dysthyroidism
Procedure :
Pain: the pain during the intervention will be quasi-inexistent, with an adapted anaesthesia
Duration of procedure: 30 minutes
Anesthesia: local
Location: office
Outpatient (without hospitalization)
After the procedure:
Post-operative pain: no
Social eviction: redness and swelling for 1-3 days
Return to work: ideally injections should be done before the weekend to have 2-3 days of rest
Return to sports: 2-3 days
Instructions :
A tingling sensation and slight burning is often described by patients 2-3 days after the injection
Ice for 2-3 days as often as possible, to reduce swelling
Take Arnica capsules 5 times a day for 5 days after surgery to prevent hematoma
Dr. Lucas' control at 3 weeks and 3 months. We will decide together at the 3 weeks control, if a new injection is necessary
Complications
Infection, hematoma
Necrosis, dysesthesia, paresis of the mandibular nerve marginal branch
Nerve or vessel injury
Alternatives and operations that can be combined:
The perfect indication for Kybella ® is the presence of moderate excess fat without excess skin. When there is a significant excess of fat without excess skin, the ideal solution is liposuction.
When there is significant excess skin, a surgical facelift is the preferred option.
A Kybella ® injection can be combined with a jawline acid injection and the correction of a receding chin or "retrogenia" to enhance the result.